Praise Tickets
IMPORTANT: Live Audience Tapings Suspended.

TBN has temporarily suspended all Praise Live Audience tapings until further notice. We apologize for the inconvenience.
Join Our Studio Audience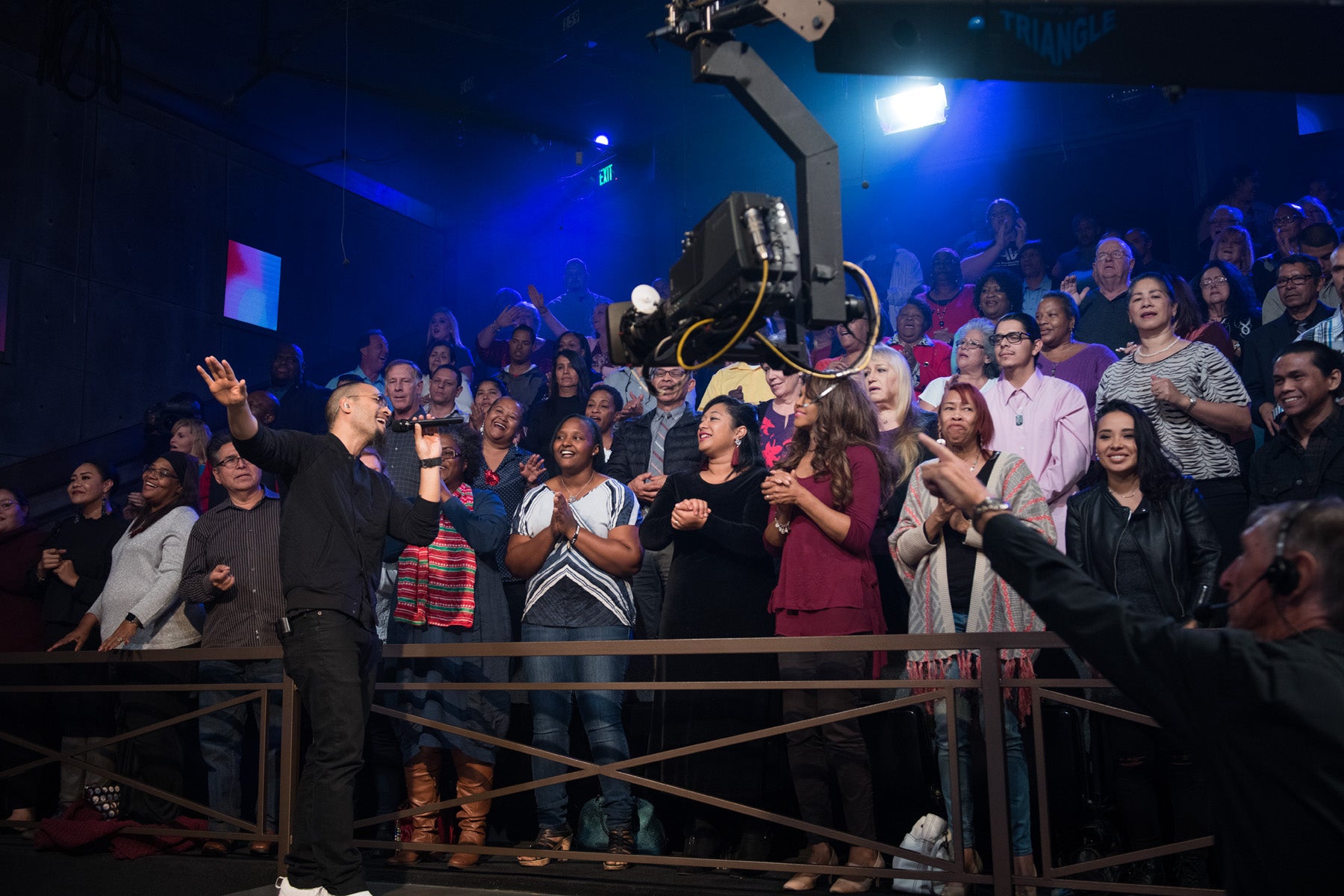 Free Praise Audience Tickets
Register below using Eventbrite or email your local station below for more information:
Frequently Asked Questions
If you have any questions about joining the audience for a Praise taping, please check our Frequently Asked Questions.
NOTE: Mobile users scroll to the bottom for Register Button.
How long is the taping?
Praise tapings are 1-hour long. Please note, because this is a studio audience, everyone must remain seated for the duration of the program.
What time should I arrive?
Seating begins 1 1/2 hours before taping. You must be in the studio 1 hour prior to taping. Doors will be locked 15 minutes prior to taping.
How old do I have to be to attend?
Audience members must be at least 18 years of age or older.
What should I wear?
Come ready to praise the Lord in your "Sunday best!" We suggest business casual and solid colors (jewel tones and pastels are preferred). Please NO low-cut blouses, short skirts/dresses, tank tops, baggy clothes, T-shirts with large logos, sunglasses, or baseball caps as these are distracting on-camera.
How will the audience be seated?
Seating is arranged by a member of our staff at their discretion. In some instances, you may be relocated for production purposes. You will be seated on a first-come, first-served basis. Unfortunately, seats cannot be saved.
What about my electronic devices?
Cell phones must be completely TURNED OFF or in AIRPLANE MODE during taping. Texting, photography and recording with cellphones is strictly prohibited.
What about food and drinks?
Please note that food, drinks, and gum are not allowed in the studio
May I greet or request an autograph from the guests or hosts?
To honor our guests, please NO greeting, autographs, or picture requests with the guest(s) or host(s) at any time.
Do you provide accommodations for the disabled?
If you require special assistance, please alert security upon your arrival. We will do our best to assist you.
What if I need to cancel?
If you are unable to attend, please be sure to cancel your registration as this will free up space for others to attend. You can cancel your tickets anytime through Eventbrite (click here for instructions).
Please note that shows are subject to change.