TBN to Air Two-Night, Star-Studded Tribute to Christian Music Legend Michael W. Smith, Aug. 1-2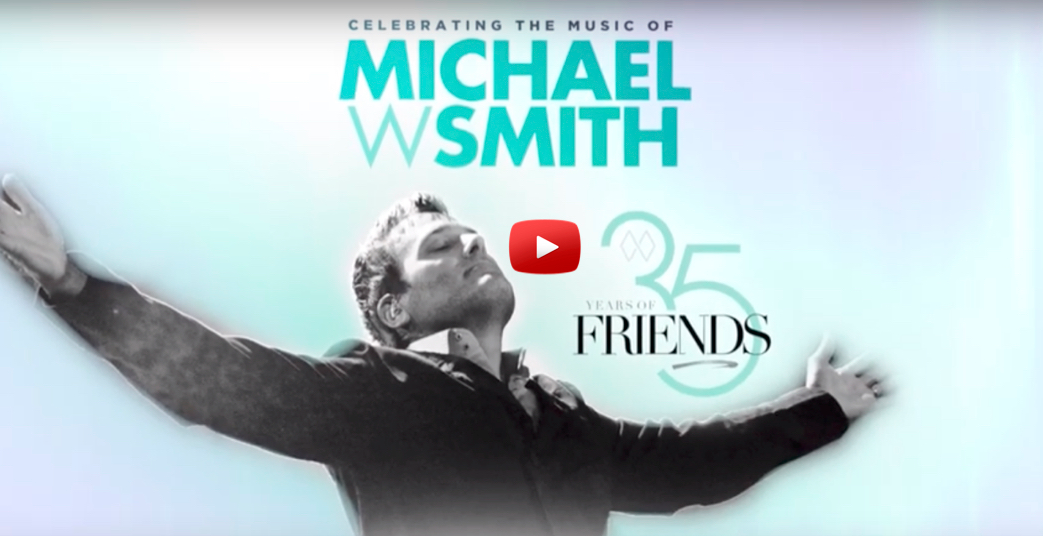 NASHVILLE (July 31, 2019) — With three Grammys, 45 GMA Dove awards, and an American Music award, singer-songwriter Michael W. Smith has taken his well-deserved place as one of the legends of Christian music.
On Thursday and Friday, August 1st and 2nd, faith-and-family broadcasting leader TBN will host 35 Years of Friends: Celebrating the Music of Michael W. Smith. Taped earlier this year at Nashville's famed Bridgestone Arena, the two-night star-studded musical tribute will feature over fifty singers and artists from a wide variety of musical genres honoring the music and legacy of Smith.
Considered one of the most influential contemporary Christian singers-songwriters of the last nearly forty years, Michael W. Smith has recorded and produced a catalogue of work that crosses musical boundaries and has impacted millions around the world. Beginning with his 1983 hit "Friends," nearly as popular today as when it was first recorded, Michael went on to wide audience appeal with 1990s crossover hits like "Place In this World" and "I Will Be There for You," while continuing to forge a lasting legacy throughout Christian music. He has also been at the forefront of leadership in worship and praise music with such classic albums as Worship, Worship Again, Healing Rain, and Glory.
The two-night tribute to Smith will include performances by, among others, Steven Curtis Chapman, the Oak Ridge Boys, CeCe Winans, Michael Tait, Wynonna Judd, Vince Gill, Amy Grant, Randy Travis, Lee Greenwood, Nicolle C. Mullen, Matthew West, the Gatlin Brothers, Sandi Patti, Natalie Grant, Charlie Daniels, comedians Henry Cho and Mark Lowry, Rascal Flats, Ricky Skaggs, the Isaacs, Mac Powell, Phillips Craig and Dean, Point of Grace, Jordin Sparks, Jordan Smith, Zach Williams, Jason Crabb, Danny Gokey, the Katinas, Russ Taff, and Matt Maher — plus Michael W. Smith's original band reunited for the event.
Don't miss the two-evening special, 35 Years of Friends: Celebrating the Music of Michael W. Smith, Thursday and Friday, August 1st and 2nd, beginning each night at 8 p.m. Eastern / 7 p.m. Central, exclusively on TBN. Find out where TBN is airing near you with our channel finder, watch TBN on our livestream HERE, or download our all-new app to view TBN on your Apple or Android devices.