Join TBN for a Glorious Week of Christmas Specials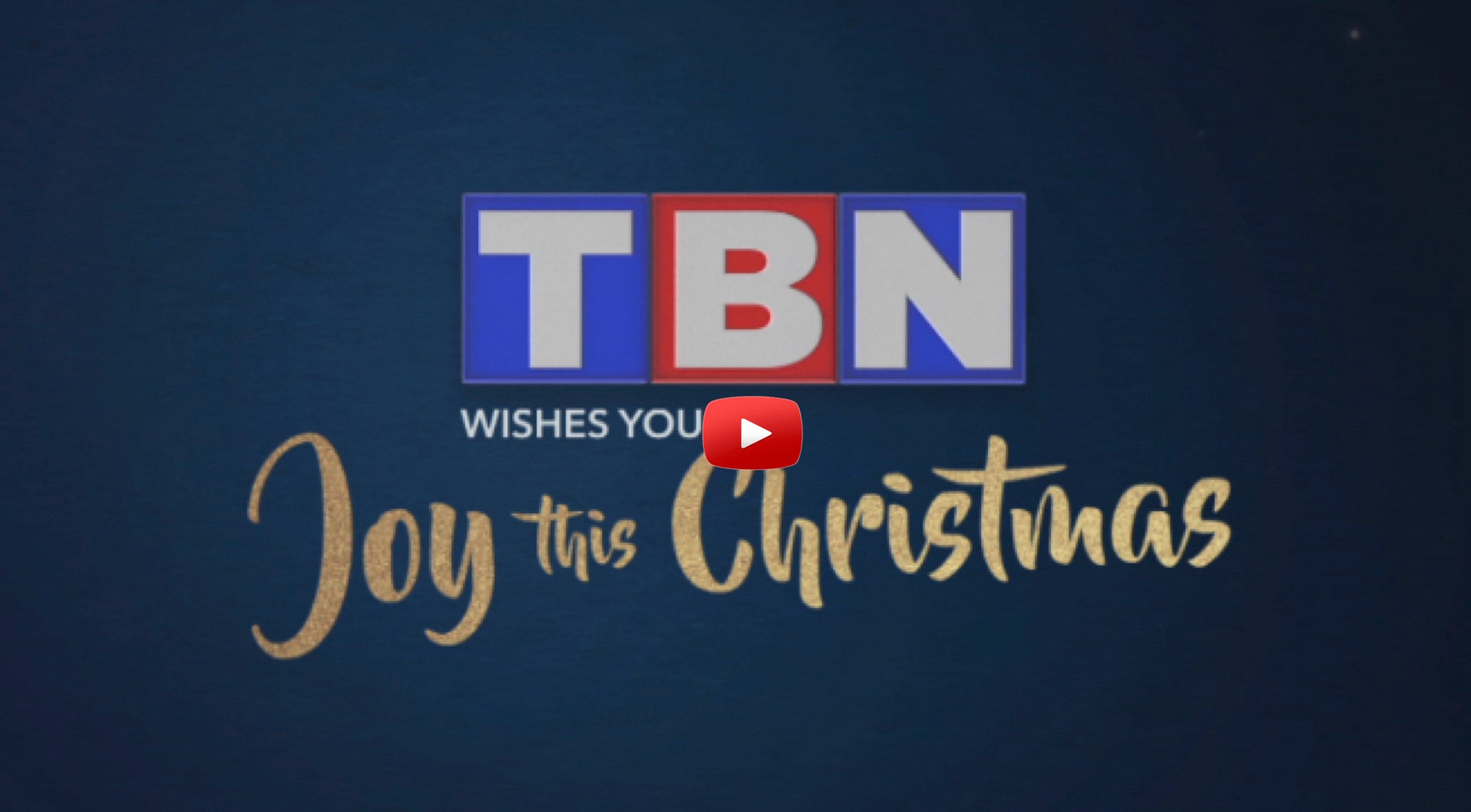 LOS ANGELES (December 20, 2017) — The holiday season has always been a joyous time at Trinity Broadcasting Network (TBN), and throughout Christmas week America's favorite faith-and-family channel has a treasure trove of Christmas programming to help individuals and families celebrate the year's most wondrous holiday, when God's greatest gift touches our own desire to give our best to those we love.
Here's a rundown of some of the exclusive specials and movies airing on TBN December 21st through Christmas Day, December 25th:
Because of Bethlehem. Filmed in the heart of the Holy Land, host Matt and Laurie Crouch welcome bestselling author Max Lucado and Pastors Joel and Victoria Osteen in a colorful trek to the town of Bethlehem, to explore the meaning of Christmas right where Jesus was born. Airs December 21st, 22nd, and 25th (Click Here for broadcast times).
Hope for the Holidays. Matt and Laurie Crouch join Beth Moore, James and Betty Robison, Samuel and Eva Rodriguez, O.S. and Susie Hawkins, Joel and Victoria Osteen, and John Gray in picturesque Jackson Hole, Wyoming for a memorable special filled with the joy of Christmas and hope for the New Year. Airs December 22nd and 25th (Click Here for broadcast times).
God Came Near. Hosted by author Max Lucado and based on his beloved classic, God Came Near takes us to the beautiful Blockley Chapel in England to celebrate the true meaning of Christmas — the birth of Jesus. Airs December 21st, 23rd, and 25th (Click Here for broadcast times).
The Christmas Experience. For those struggling with hope this holiday season, The Christmas Experience reinforces a timeless truth: God always keeps His promises. Airs December 21st and 25th (Click Here for broadcast times).
The Christmas Lodge. A Thomas Kinkade feature-length film, The Christmas Lodge takes you to the special place where a heart-warming past and loving future come together in a memorable meeting for one remarkable group of people. Airs December 23rd, 24th, and 25th (Click Here for broadcast times).
A Christmas Snow. The star of hope and renewal burns bright in this unforgettable story of a young woman who learns to let go of her painful past and forgive the father who abandoned her on a Christmas in her childhood. Airs December 24th (Click Here for broadcast times).
Christmas Oranges. Share a slice of Christmas sweetened with friendship in the poignant story of Rose, an orphan who teaches the meaning of hope to all those around her. Airs December 25th (Click Here for broadcast time).
For all our programming this holiday season, find out where TBN is airing near you with our channel finder, or watch TBN on our livestream HERE.
About the Trinity Broadcasting Network
Trinity Broadcasting Network is the world's largest and most watched faith-and-family broadcaster, reaching over 175 nations across the earth with inspirational and entertaining programming 24 hours a day in 14 languages and on 33 global networks. As the world's most influential non-profit religious broadcaster, TBN has led the way in expanding the impact of faith-based television across the earth through the creation of innovative content designed to reach every viewer demographic with the life-changing message of hope and grace. To find out more about the TBN Networks, visit us at tbn.org.