Big Daddy Weave on TBN "Praise" Tuesday, September 17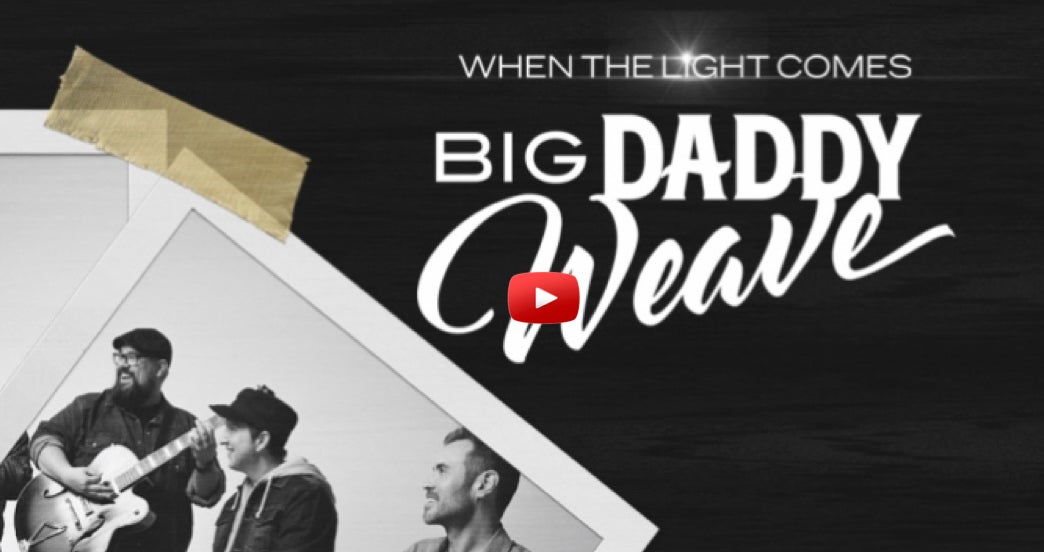 LOS ANGELES (September 16, 2019) — Tuesday, September 17, contemporary Christian band Big Daddy Weave will be the guests on Praise, the flagship talk show of faith-and-family network TBN, to introduce their latest album and talk about their new weekly reality show, When the Light Comes With Big Daddy Weave, airing every Wednesday on TBN.
Started in 1998 at Alabama's University of Mobile by a group of young men with a passion to minister the Gospel through music, over the past fourteen years Big Daddy Weave has released eight albums and developed into one of the most played groups on Christian radio, in the process garnering multiple awards and nominations, from GMA Dove and K-LOVE Fan Awards, to Billboard, ASCAP, and BMI recognition.
In the exclusive TBN reality show, viewers join members of Big Daddy Weave and their families on the bus and back stage on a recent tour, discovering that life on the road is anything but glamorous, as they share in the joy and loss, heartbreak and happiness the band experiences in the context of ministering the message of Jesus to audiences night after night. Through it all, the one constant is God's faithfulness as band members witness the life-changing power of His presence in their lives, families, and ministry.
Join hosts Matt and Laurie Crouch as they welcome Big Daddy Weave to TBN's Praise, Tuesday, September 17, at 8 p.m. Eastern / 7 p.m. Central. And don't miss When the Light Comes With Big Daddy Weave, airing Wednesdays at 9:30 p.m. Eastern / 8:30 p.m. Central, exclusively on TBN. Find out where TBN is airing near you with our channel finder, watch TBN on our livestream HERE, or download our all-new app to view TBN on your Apple or Android devices.
About the Trinity Broadcasting Network
Trinity Broadcasting Network is the world's largest and most watched faith-and-family broadcaster, reaching over 175 nations across the earth with inspirational and entertaining programming 24 hours a day in 14 languages and on 32 global networks. As the world's most influential non-profit religious broadcaster, TBN has led the way in expanding the impact of faith-based television across the earth through the creation of innovative content designed to reach every viewer demographic with the life-changing message of hope and grace. To find out more about the TBN Networks, visit us at tbn.org. And follow us on Facebook, Twitter, and Instagram @tbn.