42-Years Later, Christian Television Giant TBN Still Powered by Prayer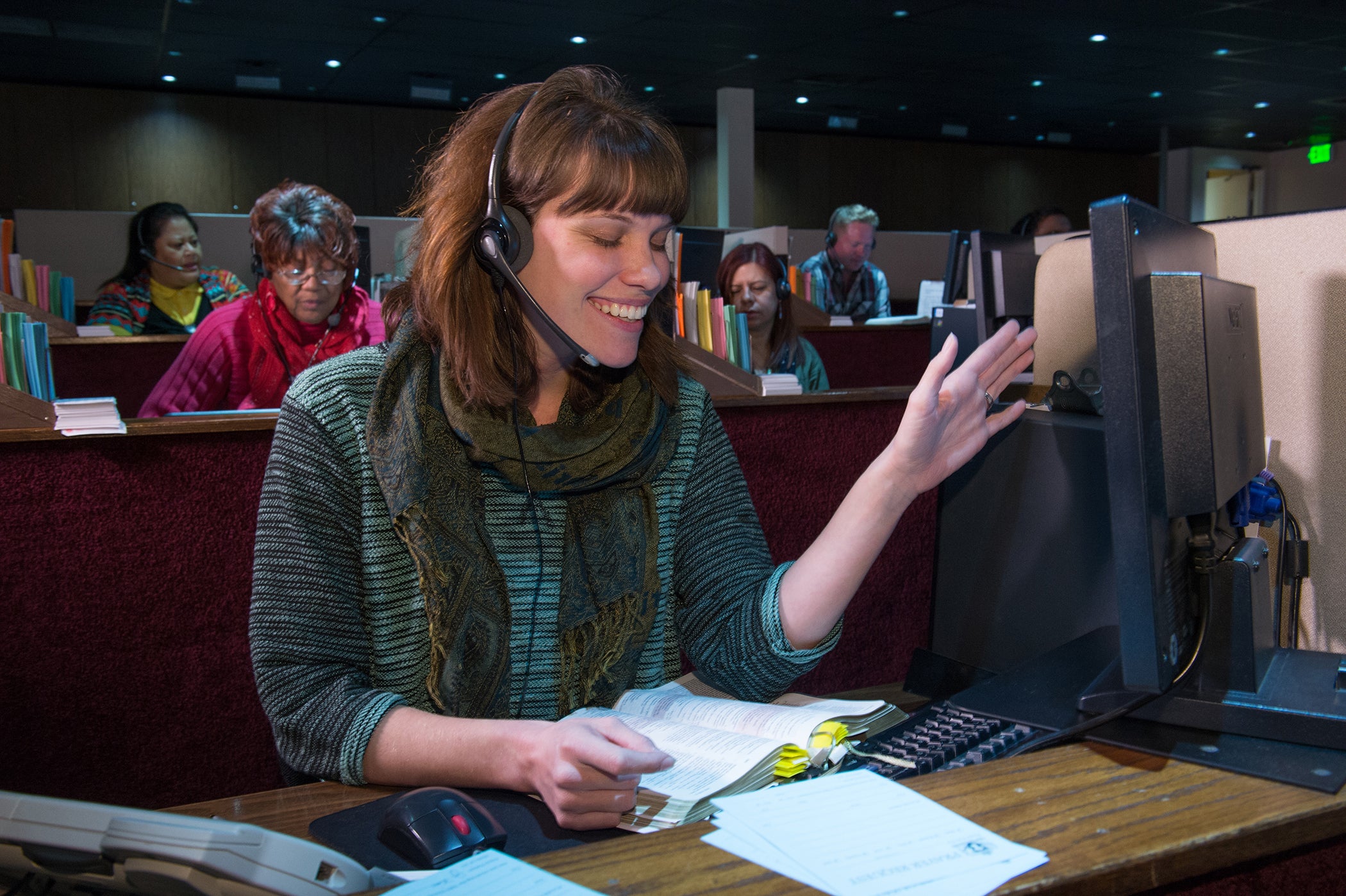 LOS ANGELES (June 4, 2015) — It all began on May 28, 1973, as Christian television pioneers Paul and Jan Crouch launched the Trinity Broadcasting Network (TBN) on a tiny, low-power TV station reaching the Los Angeles area with a few hours of Christian programming each night. With that launch TBN also began its prayer department, a grassroots effort on the part of a handful of volunteers, who manned phones to pray with TBN's viewers for salvation, healing, broken relationships, and other needs. In TBN's first six months those volunteers took thousands of calls and led some 3,000 individuals to faith in Christ.
Forty-two years later, TBN has grown to 38 full-power stations across America and 28 global networks reaching every inhabited continent with round-the-clock life-changing Christian television. And the prayer numbers have grown as well. In the U.S. alone TBN's prayer partners — a team that now numbers more than 135 — have agreed in prayer with hundreds of millions of callers over the decades, and led over 36 million individuals to faith in Christ.
"My parents knew that a committed team of men and women praying for TBN and its viewers was crucial to the success of this ministry," said TBN Vice President Matthew Crouch, son of the network's founders. "And every day since that first night, these prayer partners have been among the busiest people in our studios, as they pray for scores of callers each day in need of salvation, healing, financial miracles, restored relationships, and much more."
Ms. Robbie Mickley, TBN's prayer department supervisor, said that so far in 2015 TBN's prayer partners have fielded over 350,000 prayer requests from viewers and led at least 3,000 individuals in prayer to receive Christ as their Savior. "Our prayer partners are right at the heart of what this network is all about," said Ms. Mickley. "Everyday TBN reaches individuals who may not step foot inside a church, but they know they have someplace to turn for prayer anytime day or night."
Ms. Mickley emphasized that the prayer ministry is one of TBN's chief means of fulfilling the Great Commission. "So many people have found hope and a new life in Christ after watching TBN programming and calling our prayer line," she said.
And many more find a lifeline in times of desperate need. "We might receive a call from someone contemplating suicide, while the next is from someone battling cancer," she said. "Or it might be someone in need of a job, a family facing foreclosure on their home, or a parent requesting prayer for a child. The needs are endless, but we always point them to Jesus as the answer."
She added that each month the prayer department receives thousands of praise reports from viewers grateful to God for answered prayer. "From family members coming to Christ or a wayward child coming home, to healings and financial miracles, every member of our prayer team can recount stories that clearly show God moving in people's lives through TBN. And they all agree that it is an incredible privilege to be a part of this outreach."
Matthew Crouch said there is nothing that brings greater satisfaction than knowing that everyday people are being powerfully impacted through TBN's prayer ministry. "As long as this network is on the air broadcasting programming that changes lives and destinies, our prayer partners will be there praying and rejoicing with those who are being touched by God through TBN."
You can contact TBN's prayer line 24 hours a day at 714-731-1000 or toll free at 1-888-731-1000.
Media Contact
Colby May
E-Mail: cr@tbn.org
Tel: 972-313-9500