"Good Friday – Worldwide with Chris Tomlin and Max Lucado" Set to Air on TBN for Christians Stranded by Coronavirus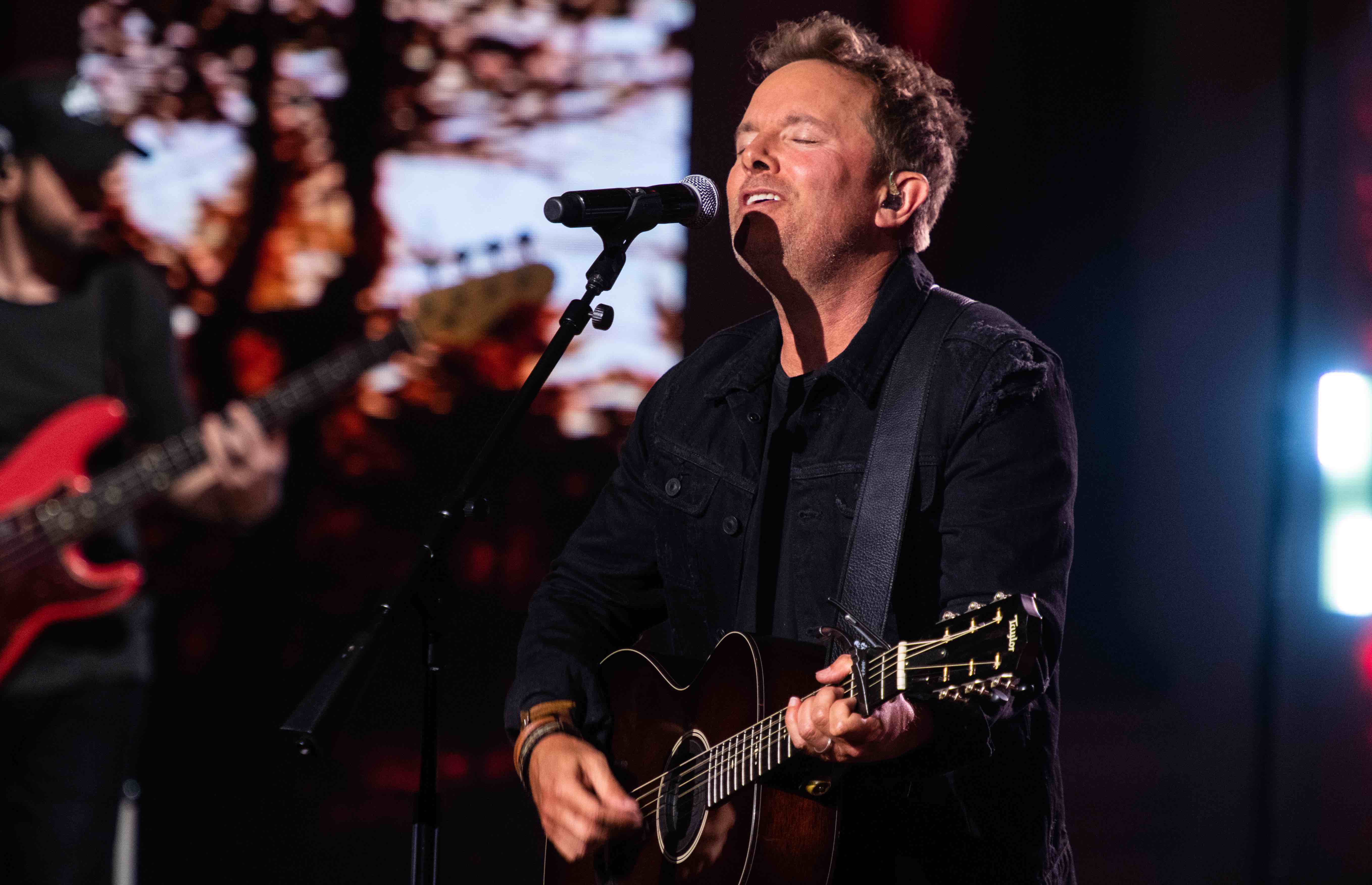 ORANGE COUNTY, Calif. (April 8, 2020) — Tens of millions of Christians will be unable to attend church this Easter weekend as public health officials have prohibited large gatherings, including church services, to limit the spread of COVID-19. For individuals and families quarantined in their homes, TBN, the world's largest religious broadcaster, will present "GOOD FRIDAY – WORLDWIDE with Chris Tomlin and Max Lucado" this Friday, April 10th, at 8 p.m. Eastern / 7 p.m. Central.
The one-hour televised special will feature Chris Tomlin leading worship, a sermon from beloved pastor and New York Times bestselling author Max Lucado, along with guest appearances from musicians Pat Barrett, We the Kingdom, and Matt Maher. The broadcast event will be simulcast on K-LOVE and Air1 Radio Networks, reaching millions across the country, and will also be available for streaming on TBN's mobile and TV apps with audio livestreams available on K-LOVE.com and Air1.com.
"For all of us at TBN, and for believers around the world, Good Friday will not be canceled, and Easter will not be canceled," said TBN President and Chairman Matt Crouch. "Join our global church family as we observe Christ's Good Friday suffering and sacrifice — and celebrate His glorious resurrection. He is Risen!"
Chris Tomlin is one of the most heralded singers and songwriters in the world, with an impressive body of work that includes 12 albums, 16 No.1 radio singles, a Grammy and an American Music Award, three Billboard Music Awards, 21 GMA Dove Awards, and a BMI Award as Songwriter of the Year. He has two platinum and five gold albums to his credit and over eight million albums sold, and is one of the most recognized and influential music artists in the world.
"'Good Friday Worldwide' is happening, and I am so excited," said Tomlin. "We are going to gather people around the world, and while we can't be together physically for the safety of our families and others, we can worship together in our homes."
Pastor Lucado, who has been called "America's Pastor" by Christianity Today and "The Best Preacher in America" by Reader's Digest, serves as Teaching Minister at Oak Hills Church in San Antonio, Texas, and is one of the most prolific and beloved Christian authors of all time, having sold more than 100 million books.
"We have a rare opportunity to come together this Good Friday as one church to celebrate the One True God," said Lucado. "Join us as we proclaim the victory that no virus can touch — the redemption of our souls."
"GOOD FRIDAY – WORLDWIDE with Chris Tomlin and Max Lucado" will air in the U.S., the UK, Spain, across Africa, and in many other countries.
For more information on TBN's Good Friday and Easter programming, visit TBN.org. Find out where TBN is airing near you with our channel finder, watch TBN on our livestream HERE, or download our all-new app to view TBN on your Apple or Android devices.