Yippee
Yippee Helps Kids Build Courage Biblically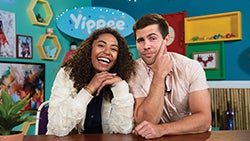 2020 has been a year of disruption and fear for many, and children are certainly no exception. Children of all ages can sense things they are unable to understand. They can feel the unease and anxiety in the adults around them. With this challenge comes an unprecedented opportunity for parents and grandparents to nurture kids' faith, helping them learn to overcome worry and fear with God's promises. Of course, engaging young ones means making the message fun and appealing. That's where Yippee comes in.
The Gift of Yippee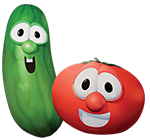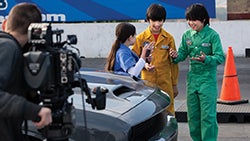 TBN has teamed up with Bob the Tomato, Larry the Cucumber, and many more uplifting characters to bring your family fun, positive programming any time! Grandparents, why not consider a subscription today?  This is a wholesome way to share God's Word with your grandchildren in ways they can easily receive it.
Visit
yippee.tv
and click Sign Up to
watch something good
™!
Popular Shows About Strength and Courage
1. VeggieTales It's Cool to be Kind.
2. Stay at Home Song
3. Pete & Penelope: You Don't Have to Be Big to Be Brave
4. DARING High Ropes Challenge!