New This Fall—Prime Time on TBN!
Weeknights on TBN just got better!
The most respected pastors, teachers, and spiritual and worship leaders make up the new fall Prime Time—only on TBN—each night with a different theme! View the Prime Time lineup here!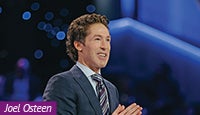 MONDAYS: Monday Motivations
Start your week off right with powerful, Spirit-led teaching of the Word! Learn from favorites like Joel Osteen and Robert Morris, as well as inspiring teachers like Shawn Bolz and Wilfredo "Pastor Choco" De Jesús.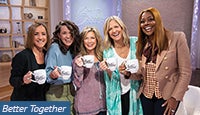 TUESDAYS: Girls' Night In
Your favorite ladies of TBN light up Tuesday evenings with Joyce Meyer, Christine Caine, Beth Moore, and even a "Best of" episode of Better Together. These amazing women will uplift and encourage you!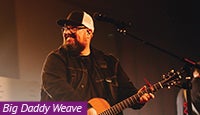 WEDNESDAYS: Wednesday Night Worship
Tune in on Wednesday nights for a worship experience like no other, with classics like the Gaithers coupled with Music, Moments, and Memories, Gospel Worship Experience, a new show with Big Daddy Weave, and more!
THURSDAYS: Culture Changers & History Makers
One on One with Kirk Cameron sets the tone for an evening of culture and history from a Christian perspective. With new seasons of Drive Thru History, Jesus the Game Changer, and America's Hidden History, you won't want to miss a minute. 
   
FRIDAYS: Roots and Revelation
This entire evening is dedicated to the Jewish roots of Christianity, Israel, and prophecy. Perry Stone and Erick Stakelbeck present current events and Biblical revelations. Sid Roth and Irvin Baxter explore the supernatural mysteries of the present and future.
                                                     Download the TBN App to your favorite device or watch online at watch.tbn.tv.