Joseph Prince Has Two Words for You: Sit Down
The Key Truth in the Good News Message.
More than 22 years ago, Joseph Prince received a jarring word from God. Through the inner voice of the Spirit, he heard, "Son, you are not preaching grace." He was troubled by the message, but ultimately realized he had indeed been mixing law with grace in his teaching.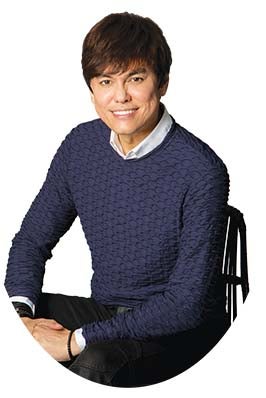 Since that day, Pastor Prince has boldly and unapologetically preached the "Gospel of Grace." One key truth in this Good News message is that after Jesus' complete and final victory, our Redeemer took His seat on the throne in heaven.
But as Pastor Prince points out in his remarkable book Destined to Reign, "... not only did He sit down at the Father's right hand, He made us SIT WITH HIM!" (see Ephesians 2:4–6). Pastor Prince goes on to point out:
He has finished all the work on the cross on your behalf …
this means that you can stop depending on your self-efforts
to earn and qualify for God's blessings in your life. You can
sit down with Jesus at the Father's right hand!
This amazing book has helped millions understand the spiritual keys to "reigning in life" with Jesus. Any Believer longing to know how to take his or her seat with Jesus on His throne, hungering to know, as the book's subtitle promises, "The secret to effortless success, wholeness and victorious living," simply must read Destined to Reign.
This best-selling, eye-opening book is one of TBN's special resources this month. You can order it here.