Holidays at the Holy Land Experience
Where the True Heroes Live.
Now is the time to start planning your holiday getaway to The Holy Land Experience, Orlando's inspiring family-friendly theatrical theme park that ignites the values you believe. Bring the entire family to enjoy an unforgettable Christmas festival with singing, dancing, and celebration. Take a journey through the story of Christmas with our hit musical, A Heart of Christmas, the holiday spectacular featuring Broadway-style production. Experience the greatest story ever told through our live nativity scene with animals, discover one of the world's largest privately-owned Bible collections, and explore so much more.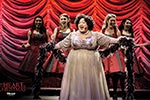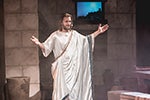 November 26–January 4, 2020
Closed Thanksgiving & Christmas
Holy Land Experience
4655 Vineland Road
Orlando, FL 32811
HolyLandExp